Great Lakes Dock Lines Rebuild and Modification
The Great Lakes hold 20% of the world's fresh water and they stretch 1,600 miles from Duluth, Minnesota to the St. Lawrence Seaway. This liquid highway moves 173 million tons of commodities every year. One Great Lakes Freighter can move 70,000 tons of cargo. This is equivalent to 3,000 semi-trailers. All of this takes fuel. The Great Lakes refineries and oil terminals fill this need by delivering gasoline and diesel fuel for transport to over 63 commercial ports.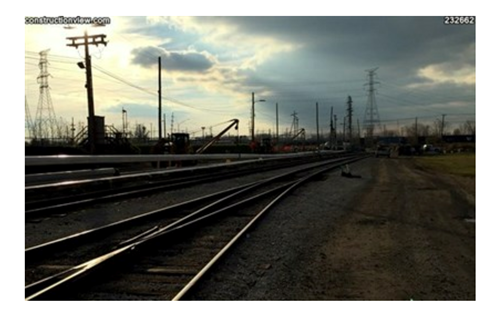 Midwestern Contractors (MWC) builds and maintains pipelines and facilities throughout the Midwest including, MI, OH, IN, IL, WI, MN, IA, MO, KS, and KY. On a recent project in Ohio we undertook to rebuild dock lines and make modifications to them.  We added launchers, receivers, valves and crossover piping. Part of the project required drilling the new lines under existing rail lines. The finished project allowed the lines to be scanned by smart pigs. This simplified the inspection process on these lines.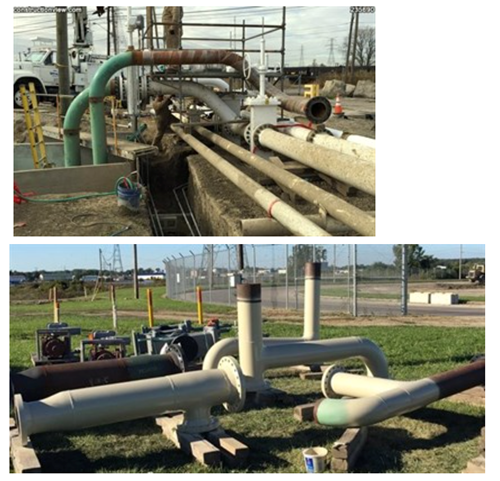 The site was complex and crowded. Several major pipelines terminated at this point, a nearby refinery pumped products into these lines, and tracks for tanker cars dissected the area. There were numerous hazards to construction including overhead and buried high voltage electrical and control lines, buried pipelines and, of course rail traffic. Job site safety analysis was performed prior to the start of the project and on a daily basis throughout the life of the project. The crew size averaged twenty, and was made up of laborers, operators and fitter/welders. Not one safety incident occurred during 14,000 man hours of construction.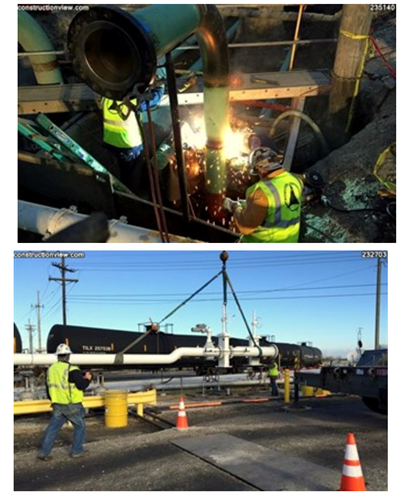 Midwestern Contractor's fitters made up and provided detailed isometric drawings to our customer. These drawings were used to create the final engineering drawings. When changes were encountered MWC fitters would make up alternate isometric drawings and submit the changes utilizing Construction View™, our cloud based project management software which allows for the transfer of all information to and from the project site. This streamlined system saved us and our customer valuable time communicating complex piping changes in near real time.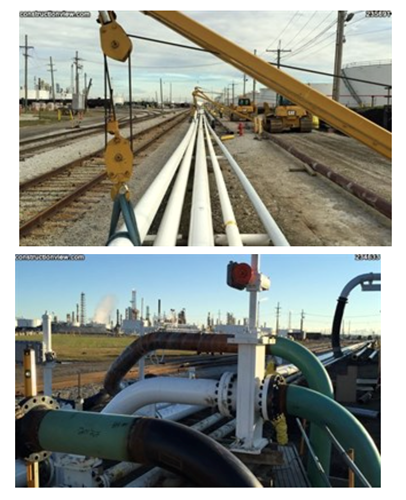 This complex project required vision, forethought, close attention to detail, coordination and a sense of urgency. In one 18 hour period, over a day and a half, over 900' of line was removed and replaced without interrupting rail or refinery operations. That is the kind of 'can-do' attitude that made this project run smoothly.
Over three miles of new lines were installed, launchers and receivers were fabricated and installed. Four valves were raised and three lines were drilled 2,400 feet under existing railroad tracks. The entire installation was hydro tested as a unit, in place.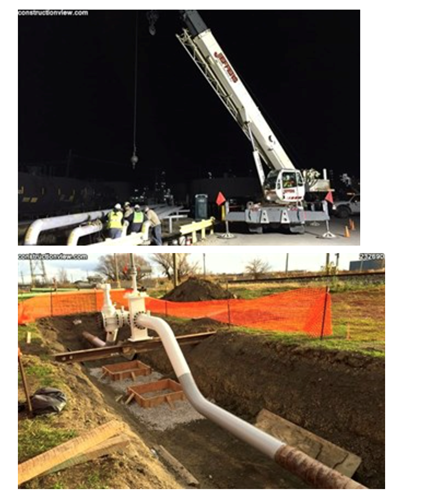 Midwestern Contractors applied all above ground and below ground, industrial coatings. These were two part epoxy paints and SP4888 and SP288.  All points of contact with footings and thrust blocks were protected with either Clock Spring wraps or FRP pads. The benign weather in the fall of 2015 helped our meticulous paint crews complete their work in record time.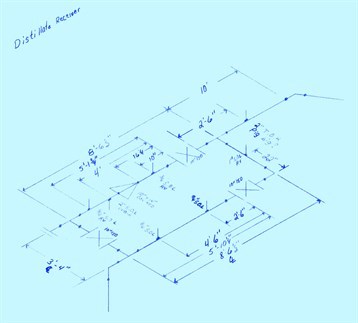 After three months of shop fabrication, four months of field fabrication and 6 months of construction the pipes were carrying product, but our work was not complete. All of the old piping had to be cut off below grade, filled with grout and abandoned in place. Typical of the production on this job was the tie in day. Our customer expected a three day tie in. We delivered the line back to them in two days. Our Project Managers and the field leadership of our Superintendents and Foremen coupled with a safe, motivated workforce helped us do our part to keep commerce on the Great Lakes moving.