Certified Safety Professional
Electric Conduit Construction and it's DBA, Midwestern Contractors, are pleased to announce Jeff Larson's achievement of Certified Safety Professional (CSP). Larson is the Health and Safety Director for Electric Conduit Construction (ECC), and manages the safety and environmental programs for ECC. Larson has played an important role in building ECC's safety culture and in applying leading indicators to predict and avoid safety incidents.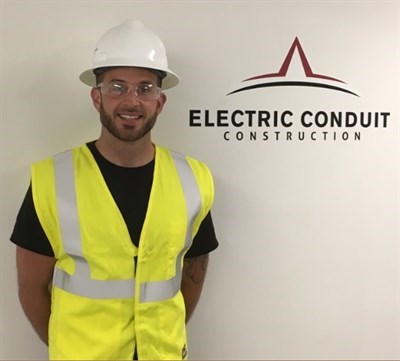 The Certified Safety Professional (CSP), designation, is recognized as the premier certification in the safety industry. To sit for this examination, the candidate must first receive approval from the Board of Certified Safety Professionals (BCSP). Candidates must have a bachelor's degree in any field or associates degree in a safety related field, candidates must have a minimum of 4 years of experience in the safety industry and must obtain a prerequisite certification (ASP, GSP, or CIH).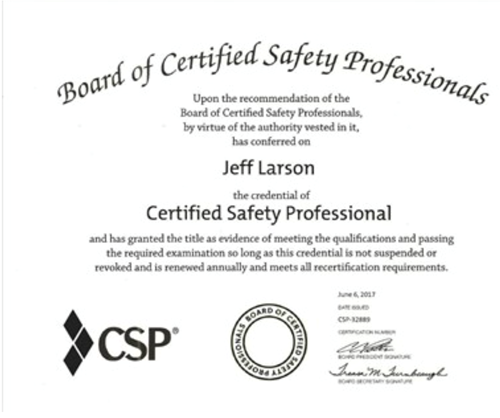 A Certified Safety Professional must demonstrate the expert ability to make work site safety assessments, determine risks, assess potential hazards and controls. CSP's also utilize data to evaluate risks and mitigate hazards by using leading indicators as a predictive tool.  They investigate incidents, maintain and evaluate incident and loss records, and prepare emergency response plans. Other duties include hazard recognition, fire protection, regulatory compliance, health hazard control, ergonomics, hazardous materials management, environmental protection, training, accident and incident, investigations, advising management, record keeping, emergency response, and managing safety programs. 
Electric Conduit Construction and Midwestern Contractors is proud of our employee's achievements and Larson's certification is one more step in our ongoing quest to keep our work force safe and injury free.